Our goal was, and still is, to create a welcoming place of tranquility in Vilcabamba for travelers and guests who want to take a restful break and contemplate for a while.
We started the construction of the hotel in October 1998.
It was completely planned and built bz us based on our own ideas and experiences from previous journeys. In February 2001 the time had come – the Eco-resort "Izhcayluma" could be opened.
"Izhcayluma" (pronounced: "Ishkayluma") is Quichua (the ancient Inca language) and means "Two Hills."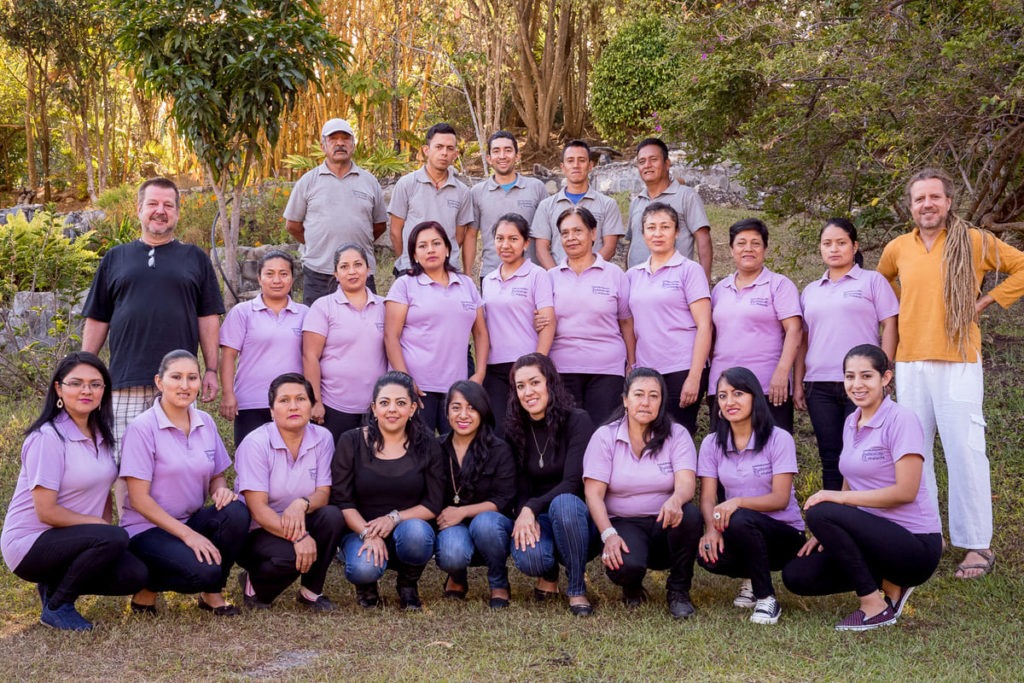 We attached great importance to comfortable and clean, yet inexpensive rooms with spacious bathrooms with hot water, as well as comfortable beds, food for all tastes and a family atmosphere – all this combined in a spacious nature-oriented facility.
At "Izhcayluma" you can expect a dedicated and courteous team. We live here ourselves and are happy to assist our guests with words and deeds.
We look forward to your visit!
Peter und Dieter