The wellness area of our Eco Resort is one of the special highlights.
On the hotel grounds we also have our own beautifully designed "Holistic Wellness Area" where you can get everything from a sweet foot massage to a tension-melting full body massage that lasts over an hour.
We also offer Reiki, rejuvenating facials with all-natural products, aloe vera hair treatments, coffee exfoliations, mud packages and more.
Our professionally trained masseuses have been blessed with "the hands of angels," as several comments in the guest book attest.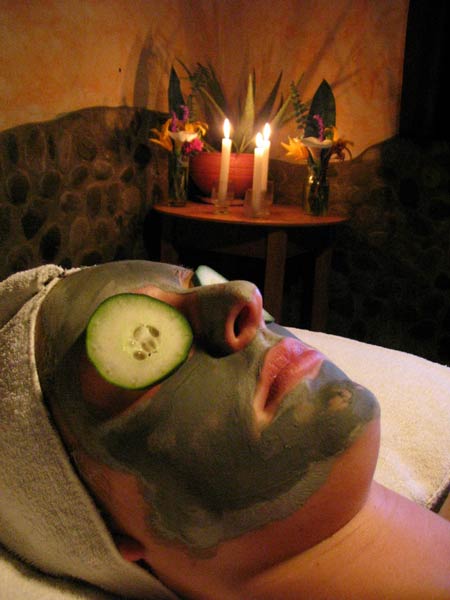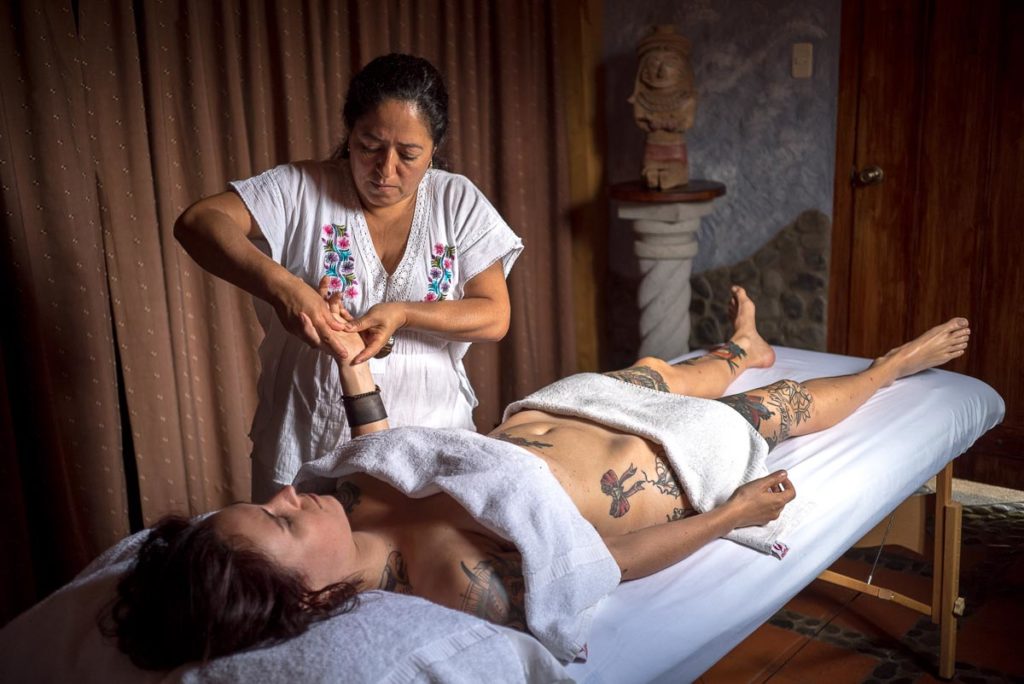 Western style quality at a bargain price !
Treatments
Duration in minutes
Price in USD
Back, Neck and Arm Massage
45
18 $
Foot and Calf Massage
45
18 $
Coffee Exfoliation
peel, hydrate and clean your skin
45
18 $
Rejuvenating all natural ingredients Facial
45
18 $
Hear Treatment and Scalp Massage
45
18 $
Full Body Massage
75
25 $
Clay and oil Treatment
60
22 $
Manicure
45
10 $
Pedicure
45
12 $
Save with our "House specials"
House packages
Duration in minutes
Price in USD
Package 1:
Facial, Hair Treatment, Reiki
90
28 $
Package 2:
Back Massage, Foot Massage, Reiki
90
28 $
Package 3:
Back Massage, Facial, Reiki
105
30 $
Package 4:
Full Body Massage, Reiki
105
30 $