Hiking
Vilcabamba and its surroundings invite to wonderful relaxing walks up to demanding day trips to the edge of the national park "Podocarpus".
Explore waterfalls, the cloud forest or our "Izhcayluma Loop" with single trails over steeply sloping peaks.
Detailed hiking maps are available for our guests at the reception desk.
Mountain tour up to "Mandango"
The Mandango Trail, recommended only for experienced hikers with sturdy shoes, will take about four hours. The breathtaking trail winds around the two peaks with spectacular views of the surrounding valleys.
For this stunning hike you need to be fearless of hights and you have to hire a native guide.
"Coffee and Panela" -Tour
You will visit a regionally typical mixed culture plantation in which the highland coffee "Arabica" is grown in ecological combination with other crops.
Local farmers will explain the complete processing from the beans into your cup.
After that we´ll climb our bikes and tour through some far away little valleys and will stop at a traditional "Trapiche". It is a small factory where you´ll see the making of "Panela", it is raw sugar produced by cooking cane juice several times over open fire.
During this day trip, you will also discover several small remote mountain villages that are rarely visited by tourists.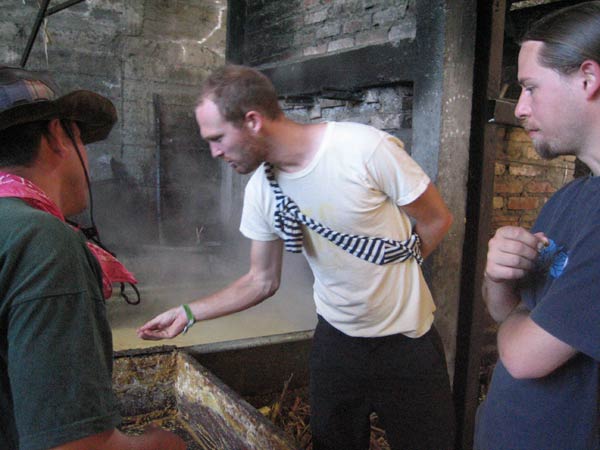 Horseback Riding
In cooperation with local guides we offer various trips on horseback that begin at the hotel parking lot.
Day trips from 2 to 6 hours in the surroundings
Tours to the National Park "Podocarpus"/Cloud Forest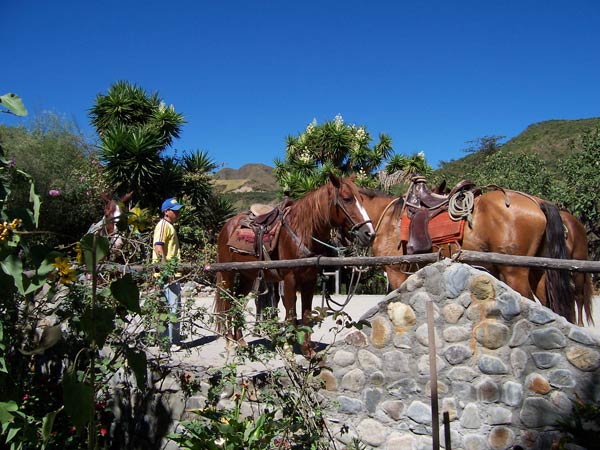 Bird watching
Just walking into the hotel gardens you can spot a variety of different birds, so far we've counted 72 diferent species. Because of the topography and waterways of the surroundings, birds and butterflies are attracted to the grounds.
Among 560 other species, the very rare Andean toucan has its habitat in the Podocarpus national park.
Our observation platform offers you an excellent vantage point with a direct view over the treetops of our small forest.